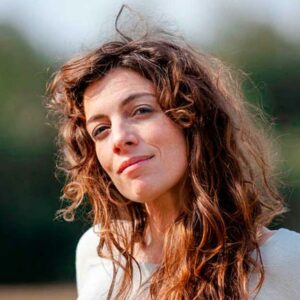 Archetype: Gentle caregiver. Nourishes with love. Increases awareness through food, art and color.
Role: Mindful and chromatic chef. Dancer and Pilates instructor.
Personal journey: As a dancer and a mover, I always  researched how my body can function better.
I investigated and studied different diets and I found a map in color to help me to organize my creativity and expand the knowledge from different branches of food awareness and over the world recipes.
I surrender to the fact that all what we eat affects us as human beings but we nourish as well through our senses. I'd like to bring a bit of that concept in a special journey and allow the experience to grow and expand with all the textures, colors, flavors and names into our meals.
Making our bodies well-nourished, strong, lightweight, creative and happy, while we can be focused on our physical body, mind and soul is a bigger motivation in my job. Creating synergy between the beauty of our healthy bodies and the poetry of the dance for our spirits.
Events with Marina Fernández